13 Acres Remain in New Energy Park of Auburn Hills
January 26th, 2022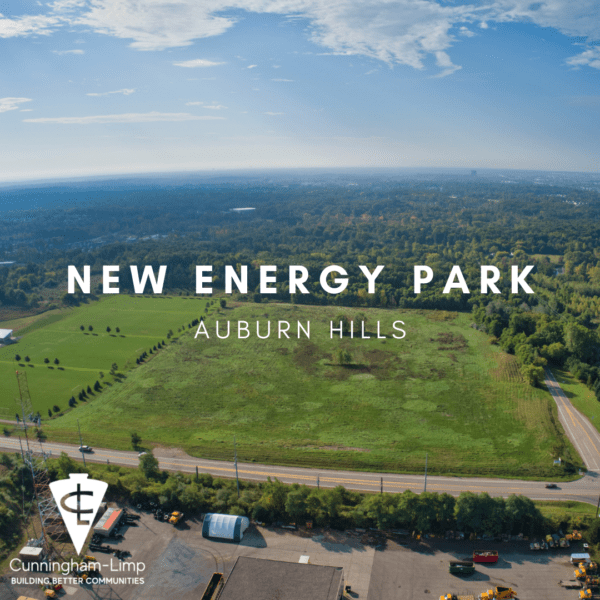 The Electric-Motor City is making history as Michigan spurs international momentum for Electric Vehicle manufacturing. GM's latest announcement of a $7 billion investment to EV manufacturing sites, including a majority of those funds being allocated to their Orion Assembly plant, is a major win for metro Detroit.
Similarly announced last month was TÜV SÜD's plans to build the first state-of-the-art EV Battery Testing Facility in Cunningham-Limp's New Energy Park in Auburn Hills. Thirteen (13) divisible acres remain for those who may be looking to relocate in proximity to similar companies and the plant. C-L is fully mobilized on-site and can get a building out of the ground faster and more efficiently than any competing site.
The efforts of these companies will result in nearly three thousand (3,000) new jobs in sustainable transportation with room to grow. Join us at New Energy Park as we partner to keep Michigan as a leader in the EV evolution. Contact us to learn more about the remaining average in New Energy Park, located at the epicenter of the next generation of automobiles.
For more information visit cunninghamlimp.com/news-knowledge/auburn-hills-technology-park/