Andy Cole Joins Cunningham-Limp as Senior Vice President, Northwest Michigan Region
May 23rd, 2023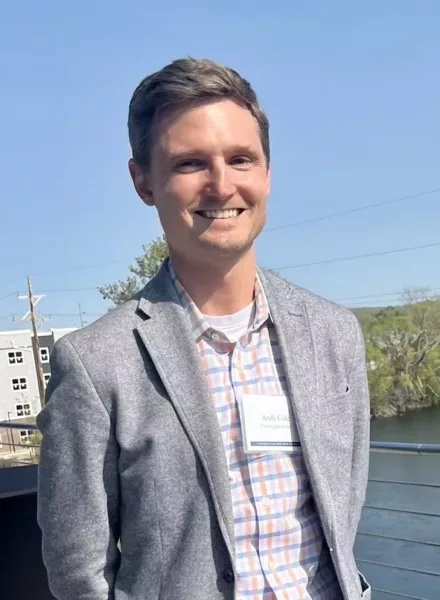 "By welcoming Andy Cole into the C-L family, we gain not only a seasoned industry expert but someone with deep roots and connections in Northwest Michigan."
Cunningham-Limp is thrilled to welcome Andy Cole to its Traverse City-based team in the newly created position of Senior Vice President, Northwest Michigan Region. Andy brings a wealth of experience and an impressive network in the area, demonstrating Cunningham-Limp's commitment to delivering exceptional results for clients and communities in Northwest Michigan.
When asked about his interest and acceptance of the role, Andy explained, "I am thrilled to join the exceptional team at Cunningham Limp and embark on this exciting new chapter. Northwest Michigan is my home, and I care deeply about its future. What drew me to Cunningham-Limp was their unwavering commitment to "building better communities." I've never experienced an organization so authentically unified by its values. The team's outstanding reputation in the industry is a clear reflection of their commitment to excellence. All in all, I cannot imagine a better opportunity to shape the region's development and significantly enhance its communities."
Prior to joining the team, Andy worked alongside Cunningham-Limp as a consultant on the recently completed Commongrounds project in Traverse City. Throughout his role on that project and professional journey overall, Andy has shown the ability to lead teams, creatively drive success, and build strong relationships. His diverse expertise in strategic planning, business development, and project management makes him an asset to Cunningham-Limp and the Northwest Michigan region.
"By welcoming Andy Cole into the C-L family, we gain not only a seasoned industry expert but also someone with deep roots and connections in Northwest Michigan" stated Randy DeRuiter, Cunningham-Limp's Senior Vice President of Client Services. "Andy's extensive local network and understanding of the community will be invaluable in further strengthening our presence and fostering meaningful partnerships. We're thrilled to have him on board".
Andy Cole's appointment is an exciting chapter for Cunningham-Limp. With his innate curiosity, extensive experience, tailored expertise, and unwavering commitment to innovation and client satisfaction, he is the ideal choice to expand Cunningham-Limp's positive impact on people, communities, and companies in Northwest Michigan.
"I've never experienced an organization so authentically unified by its values."