Celebrating Our Nomination for Crain's Best Places to Work!
August 29th, 2023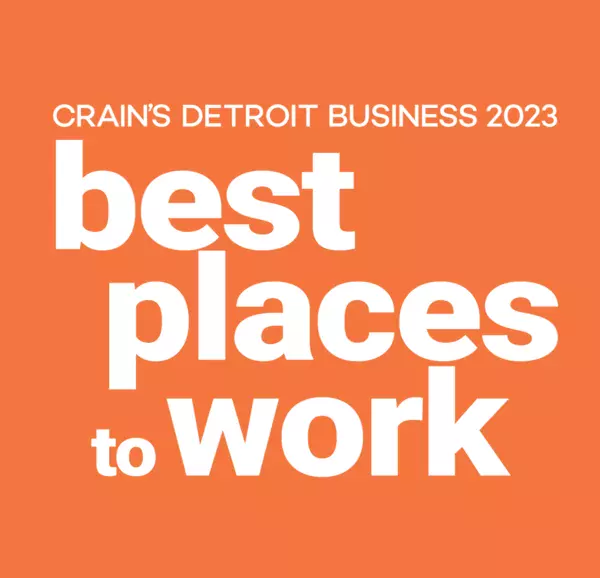 "Cunningham-Limp's superb work culture doesn't come from any one leader or individual contribution, but rather from the collective efforts of our team working passionately towards our mission, using our core values as a compass, and, of course, having a lot of fun along the way."
At Cunningham-Limp, we've always believed that a company is only as strong as its people, and we're excited to announce that our dedication to fostering a positive and empowering work environment has been recognized. We are thrilled to share that we have been nominated for Crain's Best Places to Work award, a testament to our commitment to creating a workplace where our employees thrive and excel. In this blog post, we'll delve into what this nomination means to us and why fostering a great workplace is at the core of our values.
Being nominated for Crain's Best Places to Work is a moment of immense pride and joy for all of us at Cunningham-Limp. It recognizes the collective effort we put into shaping a workplace that prioritizes employee well-being, growth, and satisfaction. This nomination isn't just about a fancy title; it's about acknowledging the tangible impact our organizational culture has on our team members' lives and their overall experience working with us.
Our Recipe for Success:
Open Communication: We've fostered an environment where open lines of communication are encouraged. Regular team meetings, open feedback, and annual one-on-one employee suggestion meetings enable every team member to have a voice in shaping our company's direction.
Empowerment and Autonomy: We trust our employees to take ownership of their work and provide them with the autonomy needed to make decisions that drive innovation and creativity.
Professional Growth: Investing in our team's growth is a top priority. We provide opportunities for skill development, continuous learning, and career advancement through workshops, training sessions, and mentorship programs.
Work-Life Balance: We understand the importance of maintaining a healthy work-life balance. Flexible work arrangements and employee assistance services contribute to the well-being of our team.
Inclusivity and Diversity: We celebrate the uniqueness of each team member and embrace diversity in all its forms. Our commitment to inclusivity fosters a rich and dynamic work environment.
Charitable Promise: Giving back to the community is engrained in everything we believe. One way we fulfill this promise is by allowing our employees to contribute financially or physically to organizations and charities of their choice. We then match their contributions up to a certain amount.
In summary, our team is the foundation of our operations. Being nominated for Crain's Best Places to Work award is a testament to the hard work, commitment, and energy that our team brings to the table each day. We are extremely honored by this recognition and are eager to continue cultivating a work environment that promotes development, contentment, and triumph for all. We extend our gratitude to our exceptional team for making Cunningham-Limp a deserving contender for this award!
Looking Ahead:
While being nominated for this prestigious award is a significant achievement in itself, we're not resting on our laurels. We're more motivated than ever to continue improving and enhancing the workplace experience for our team members. As we move forward, we'll remain committed to adapting to changing needs, staying innovative, and ensuring that Cunningham-Limp remains a place where people are excited to work.
If you want a fulfilling career at one of Southeast Michigan's Best Places to Work, visit our careers page to explore available opportunities.