Cunningham-Limp to Host its First Annual "Redevelopment Showcase"
January 3rd, 2023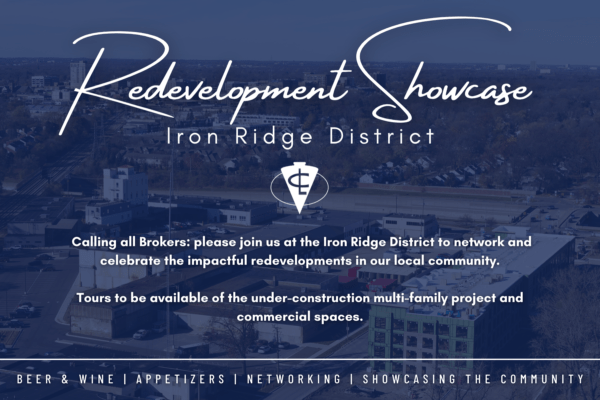 Redevelopment Showcase at the Iron Ridge District
Start out the New Year with a night of drinks, appetizers, and networking, while we recognize the innovative redevelopments elevating our community!
The event will be located at The Iron Ridge District,  which transformed an industrial neighborhood into a lively center for retail, recreation, and residential facilities. By redeveloping this space, the owners are promoting sustainable reuse of existing buildings and expanding economic development opportunities for the city of Ferndale. There couldn't be a more perfect location to honor the impactful nature of these adaptive reuse projects.
Currently under construction, 'the Flats' at the Iron Ridge District are making use of a geographic footprint that once could only house ~20 people. With the new apartment structure well on its way, the same plots of land will now become home to nearly 160 individuals or families. The Flats project will actively help to alleviate the housing shortages in the area while expanding the city's increasingly popular downtown feel.
Beyond celebrating the Iron Ridge District, with tours of its under-construction projects and available spaces, C-L invites community members to share and promote their own stories of redevelopment throughout the event.
For any questions regarding the Redevelopment Showcase on January 11th, please email space@clc.build.